Dirk seems pretty pleased with his new look.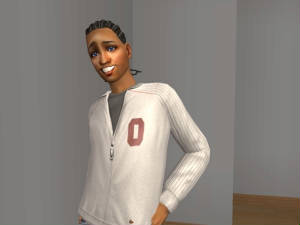 The welocoming commitee includes IBIBI Einstien, who is a robot from a TSR challenge family. She's very friendly and gets along with everyone. She does seem concerned with the Maxis Tri-Hood's prison system.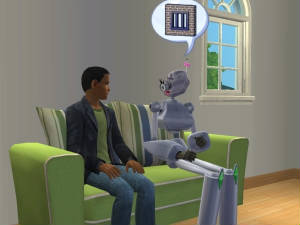 The welcoming commitee stay well into the evening. As they have just moved in, the Dreamers don't have a lot of lighting yet. Perhaps it is the encroaching darkness stirring eerie feeling, but Darren asks IBIBI if she believes in supernatural forces.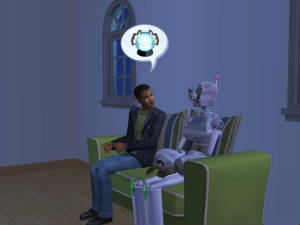 The next day Darren decided to invite Cassandra over. He wanted to convince her to not marry Don Lothario, and be with him instead. She brought her mother with her. Great. It's well-known that Bella Goth and Don are good friends...in fact there are rumors of....well. Anyway, Darren didn't think she liked him much.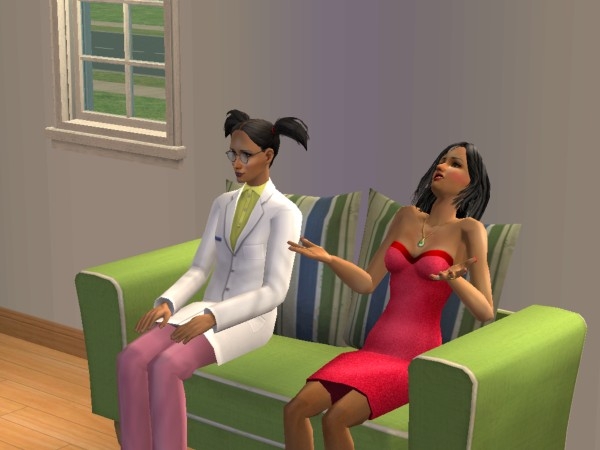 Still, there was a connection between them. In the end, Darren found a way to tell her how he felt, and she felt just the same.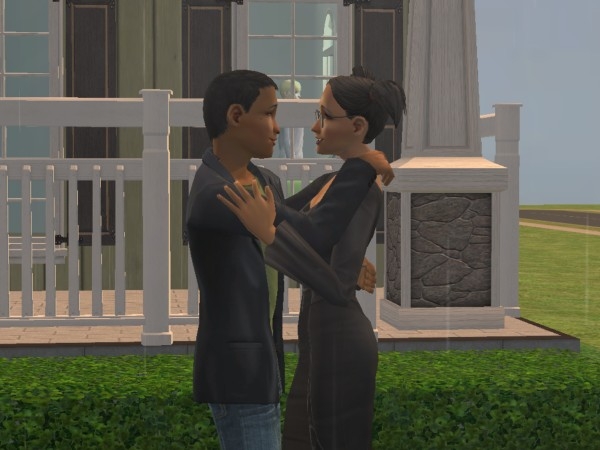 Which was a good thing, because Dirk was a pretty serious kid. He had big plans. He wanted to do something with his life, and college was definately a step in that direction. He worked hard at school, and his after-school job. He was avid about scholarships to help him on his way.